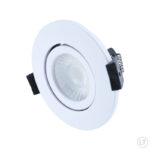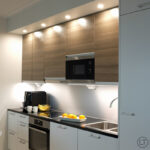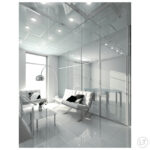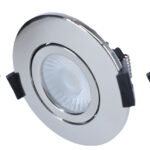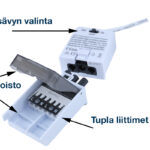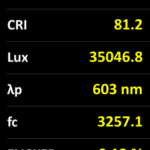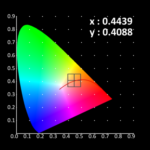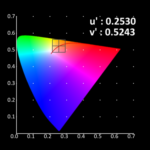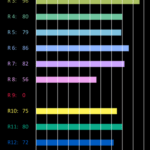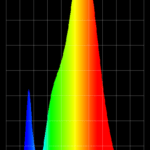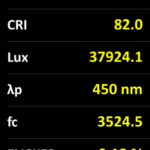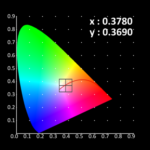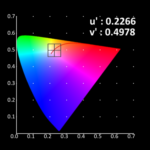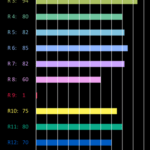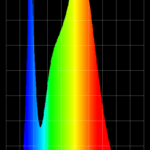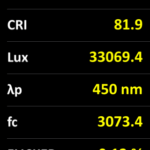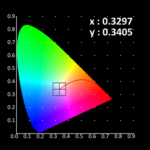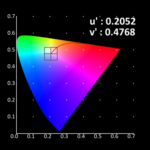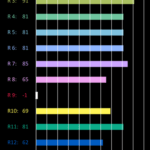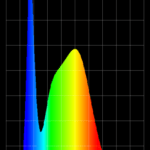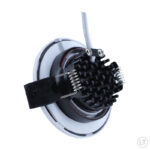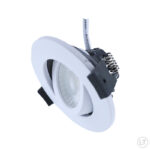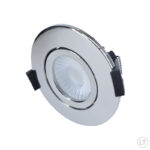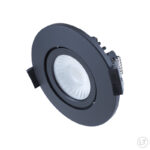 CRI80 LED Downlight 8W 3K 4K 6K Dimmable
Description
Dimmable LED Downlight. Natural light for home and public spaces 3000K / 4000K / 6000K
Novelty product! Dimmable LED downlight for home and public spaces. The quality of light is good CRI80+ which makes it a comfortable light. This LED downlight suits well for general lighting. 800 lumens and 8W means it is a powerful LED downlight. The specialty of this product is that you can adjust 3000K, 4000K and 6000K color temperatures from the same unit. The color can be easily switched from the lever on the driver. Easy. Included there is a connector box that has double L&N quick connectors and that means easy and fast installation. In addition, on the connector box there is a lid with strain relief.
Quality of light matters
Color Rendering Index (CRI) tells you how well different colors are reflected by the light source in comparison to sunlight. Index measured in range 0–100. Perfect 100 tells that the colors under the light source look the same as they would be under natural sunlight.
High CRI value is important especially in photography, stores, markets, restaurants and other places where colors are required to look as natural and rich as possible. Is there any other more important place than home where a lot of time is spent? It is comfortable to spend time in a high-quality-lit spaces.
Measuring CRI value requires a special type of light tester. We have such a device. The color rendering index (CRI) of this LED downlight is over 80 and it means that the quality of light is good. You can check accurate test results below.
CRI100 = perfect result, CRI over 90 = excellent quality of light, CRI over 80 = good quality of light
Ledtek LED downlight novelty 2021
With LED downlights you can achieve premium class uniform and high quality lighting. With LED downlights a uniform general lighting can be achieved, like they used to do with high-energy-consuming halogen lights in the past. In comparison to normal LED downlights, you can get with this novelty downlight 3000K, 4000K and 6000K light from the same unit. This makes the discussion easier whether the light should be warm or natural white. No worries, with this light you can make that decision during the installation. This LED downlight is of course dimmable with triac dimmer. Suitable dimmers can be found from ABB Impressivo and Jussi series, from Schneider and from many other electrical equipment series used in Finland. There are also plenty of dimmers with which dimming will not work. Below here you can find a list of some of the compatible dimmers. Other compatible dimmers do exist as well for sure.
The frame of the light can be switched and at the moment we have available white RAL 9003, matte black and steel colored frame. For larger projects we also have available brass colored frames. Order product. You can easily choose the frame from the top side of the page.

Properties:
• 3000K, 4000K and 6000K can be chosen freely
• Height only 30 mm
• Double L&N quick connectors + strain relief
• Cutout 68-80 mm
• Frame can be switched: white, black, steel
• Can be angled
• Dimmable
• Flicker-free light
• IP65, splash waterproof surface Suitable for bathrooms as well.
• Warranty 2 years
Applications:
• LED downlight for general lighting
• LED strip kitchen dining room, above island table, in front of kitchen cabinets
• For corridors, hallway, living room, bedroom, utility room, lobby, WC, technical room, walk-in-closet
• Washing room, bathroom, garage
Dimmable LED downlight
Ledtek LED downlights are dimmable. A small triac dimmable driver is included and it can be controlled with a light dimmer. The light is intended to be used with the driver included, and only with that one. We do not recommend getting a single, more powerful driver and connecting all the lights to that one. It will usually not work well.
For dimming you will need a right type of light dimmer (LED dimmer), so the dimming signal comes from the primary side. Dimming scale is 10% – 100 %. The included LED driver will not make a squeaking or buzzing sound when dimmed and the light will not flicker. Correctly chosen dimmer will not make any kind of sound. Good dimmers are available such as those from ABB and Schneider.
What do you need for installation?
In addition to LED downlights you don't necessarily need anything else than an electrician. These LED lights can be used without a dimmer, with a normal on/off light switch. If you have a renovation project, make sure that there is MMJ cabling in the ceiling. If there is a new house in question, they make the right type of cabling there and for light controller either a dimmer or switches. There are plenty of light dimmer frame options available from white to matte black.
Technical details for the included small LED-driver:
Operating voltage: 200-240V AC
Input frequency: 50 Hz
Output current 160 mA
Output voltage: 50-90 V DC +-5 %
Power factor: ≥ 0.9
Dimensions: P60 x L47 x K24 mm
Weight: 50 g
Connector box double L & N quick connectors + strain relief lid
Operating temperature: -20…+40°C
Safety class: II SELV
Protection class: IP20 (non-waterproof)
Protections: Fault protection, overload protection
CE certified
CE-EMC passed
RoHS
Dimmable with TRIAC dimmer leading edge and trailing edge.
Safety
Regarding safety the most important part is a safe LED driver and you can find one in this downlight. This downlight LED-driver is CE certified and passes that required safety standards. Driver-plugable connector box has double L&N connectors and thanks to this the installation is fast and easy. In addition to double connectors the box has a strain relief lid. Electricians appreciate easiness and installation speed.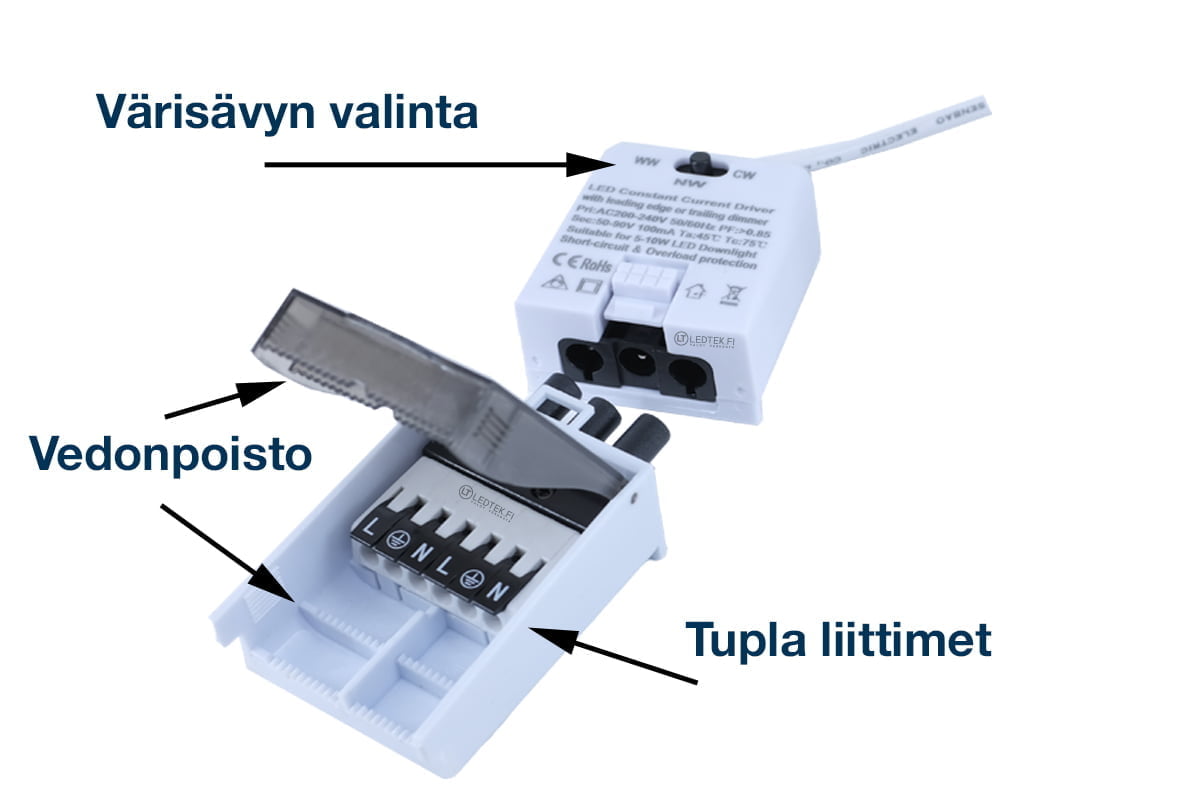 What if the light breaks down?
The downlight and driver are replaceable. The LEDs inside the downlight cannot be replaced. Well, of course you can, but it is not worthwhile. There is a quick connector between the downlight and the driver, so it is easy to replace either one. Since 2009, in our experience, there have been very rarely any problems in LED downlights. Sometimes there has been some kind of flickering and it has been solved by replacing the downlight. If the product does not light up at all, the problem is usually in the driver and switching the driver will fix it. Easy.
Measurement results
Summary, CIE1931 measurement, CIE1976 measurement, CRI measurement ja spectrum. In measurement results the significance lies in CRI value, which is over 80. Warm white is very close to the advertised 3000K value, natural white is very close to the advertised 4000K value. In cool white 6000K there's the biggest difference between advertised and measured values. 6000K advertised and 5600K measured. The most popular tones are comfortable warm white 3000K and modern natural white 4000K.
Warm white 3000K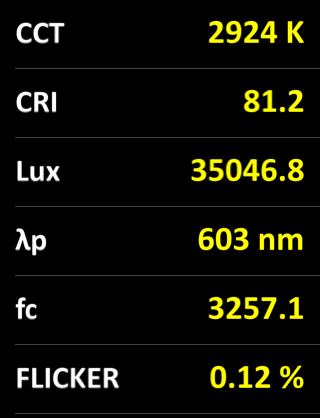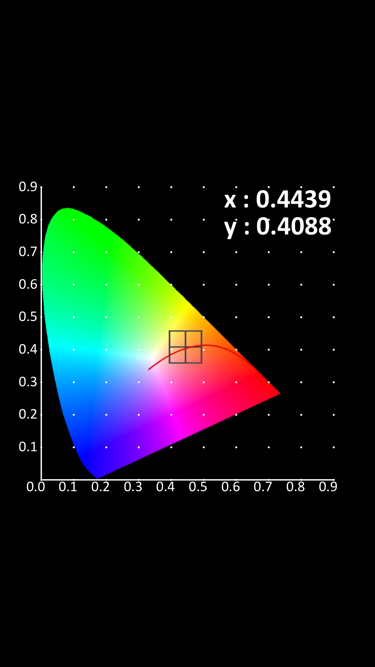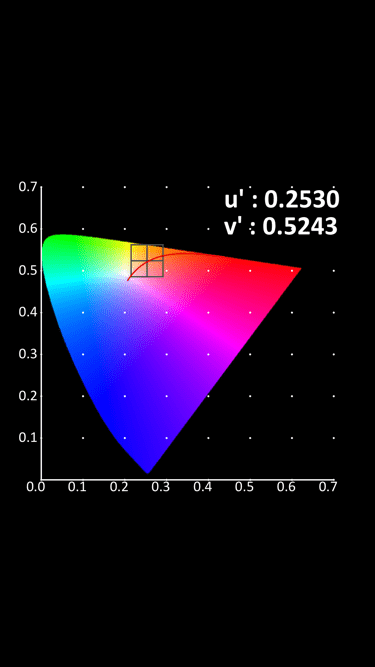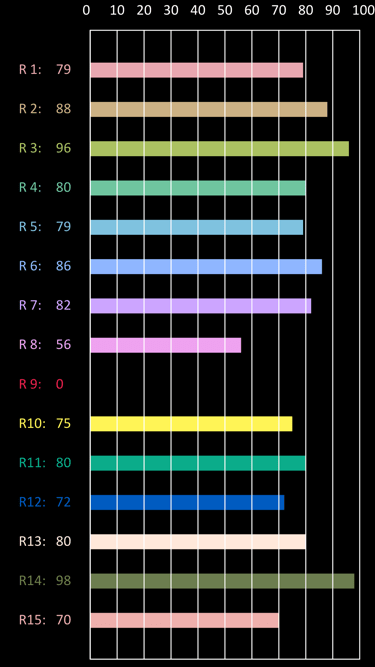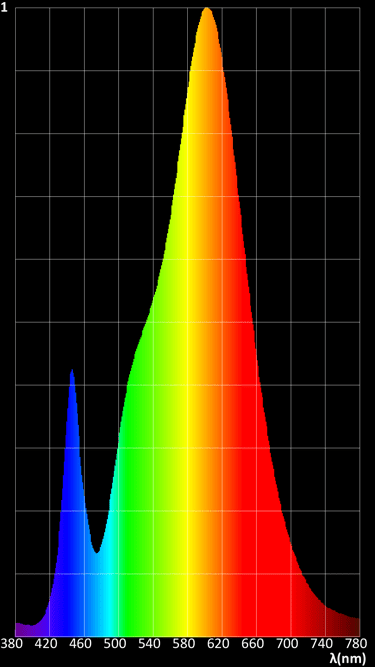 Natural white 4000K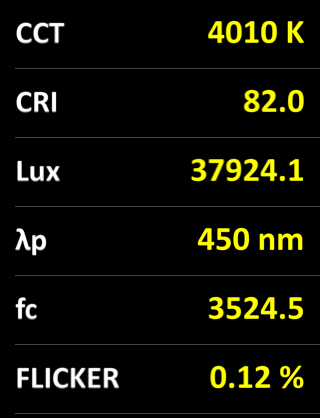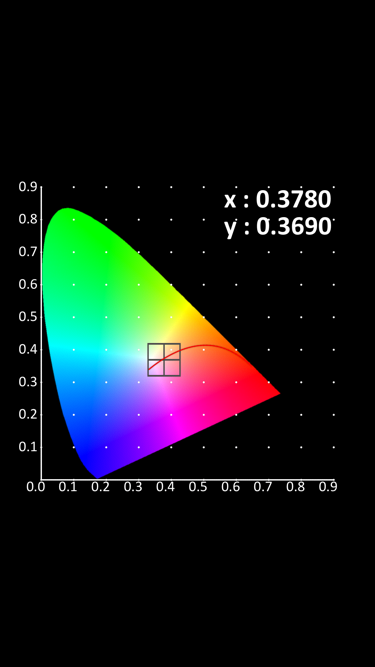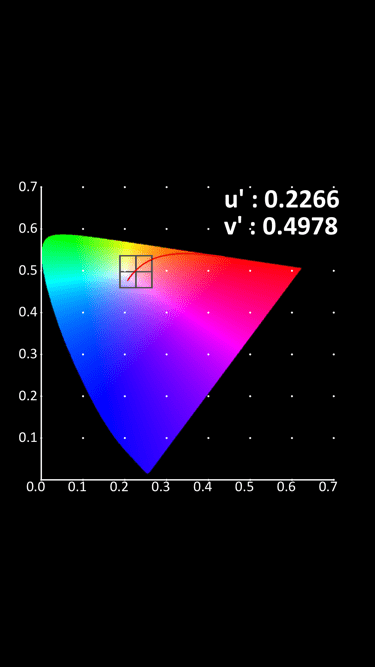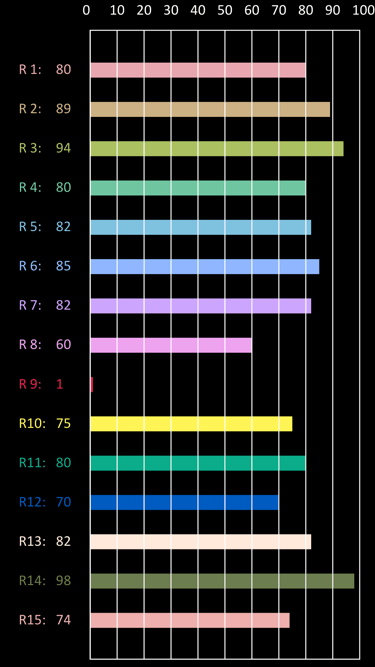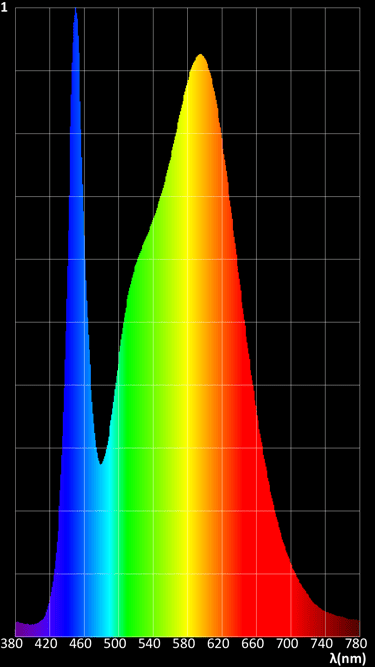 Cool white 6000K (5600K measured)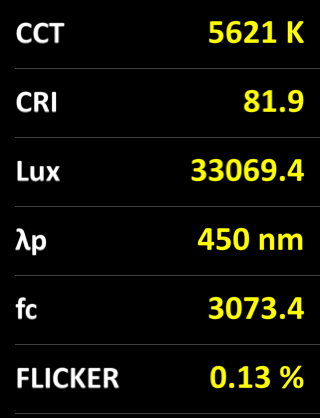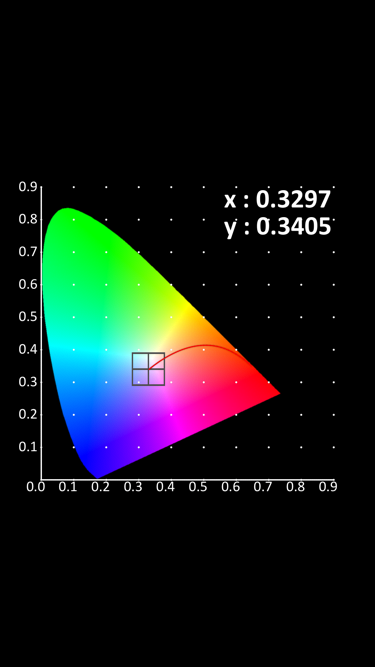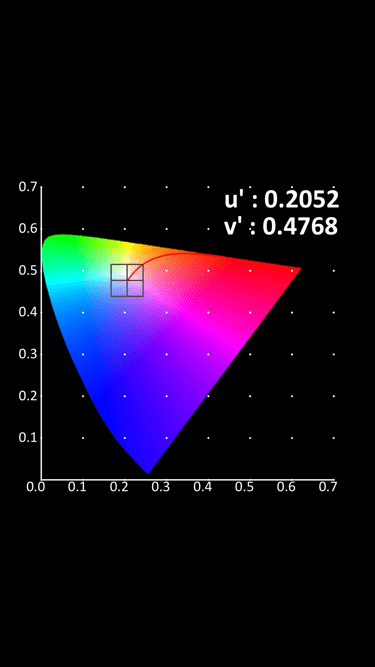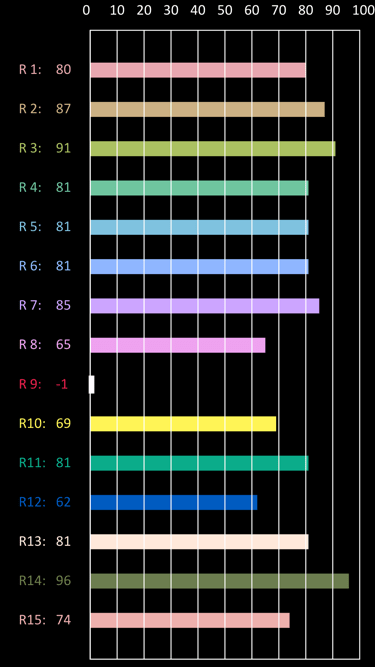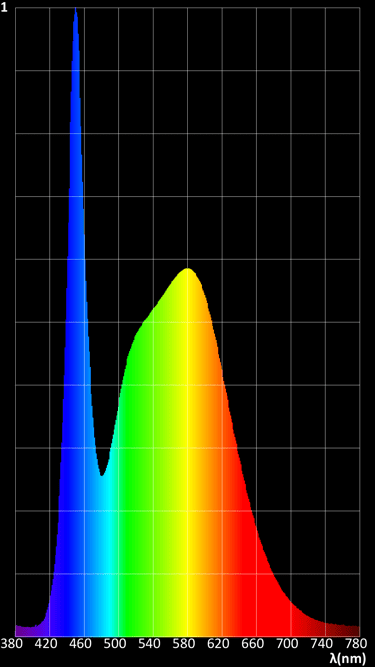 Specifications
| | |
| --- | --- |
| Valaisimen halkaisija | 88 mm |
| Asennusreikä | 68 – 80 mm |
| Korkeus | 30 mm |
| Paino | 150 g |
| Teho | 8 W |
| LED tyyppi | 2835 SMD |
| Valon väri | 3000K / 4000K / 6000K |
| Lumen | 800 lm |
| Valaisukulma | 60° |
| Värintoistoindeksi CRI Ra | 80+ |
| Suojausluokka | IP65 |
| Käyttöympäristö | '-20°…+40°C |
| Valaisimen väri | Frame as chosen |
| Takuu | 24 months |
| Sertifikaatti | CE |
| Kehys | White, Matte black, Steel |
Reviews
Only logged in customers who have purchased this product may leave a review.